About Us
Global Baptist Bible College
A Biblically-based college, training disciples around the world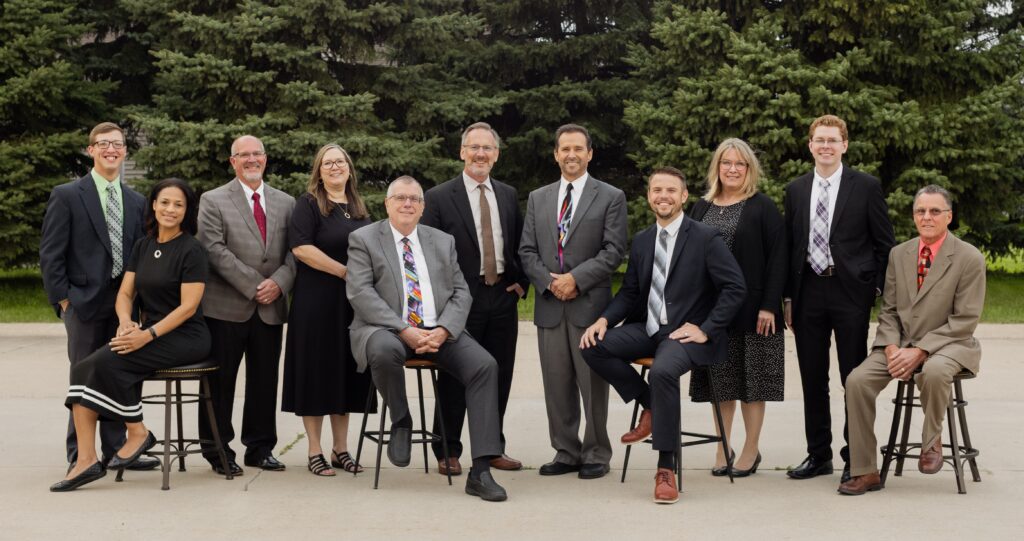 Global Baptist Bible College is a ministry of Fargo Baptist Church in Fargo, North Dakota, USA. Fargo Baptist Church started in 1987 with just 3 members. Over the years God has been faithful and the church has grown to several hundred people.
In 1994, Fargo Baptist Church started Dakota Baptist Bible Institute. In 2003 the institute was re-organized as Master's Baptist College, a tuition free college, to prepare men and women for a life of effective Christian service. They have sent out their graduates as missionaries across the globe to places like Africa, Asia and Russia.  
Every week, Masters Baptist College gets inquiries outside the U.S.A. from people wanting to come to the United States to attend Masters Baptist College. Although Fargo Baptist cannot sponsor them into the country, we can now provide them with an alternative to get a completely free doctrinally sound Bible education through online learning.
Yes, it is completely FREE! We understand that many overseas students are not able to afford going to Bible College in the USA. So, instead of students coming to the USA, we are going to the students through online learning. There is no charge to the student going through our program.
We understand that many overseas students are not able to understand American college level classes. So, we have modified our program for students who have not graduated High School or for those in which English is a second language. How to get started?
1. Click or tap on the "New Students Register Here" button from the Home Page or click/tap "Login" then "Register an account".
2. Fill out the form and then click or tap "Register" to submit it. You will be directed to your "My Account" page.
3. Choose to add an audit or credit class. Select your course. Click/tap enroll, and begin studying.
Note – To learn the difference between credit and audit courses, click/tap here.
Pastor Scheving
Senior Pastor
Fargo Baptist Church, Fargo, ND USA
Pastor Maki
Pastor
Fargo Baptist Church, Fargo, ND USA
Pastor Shaffer
Retired Pastor
Harvest Baptist Church, Larimore, ND USA
Dr. Jeffrey Lange
Missionary Evangelist
S.E. Asia
Dr. Bruce Martin
Missionary Evangelist
Latin America
Dr. Bob Venem
Academic Dean
Masters Baptist College, Fargo, ND USA
Joshua Lindsey
Administrative Assistant
Masters Baptist College, Fargo, ND USA
Levi DeLange
Outreach & Children's Ministry
Bible Baptist Church, Crookston, MN USA
Pastor Hoiseth
Senior Pastor
Bible Baptist Church, Crookston, MN USA
Pastor Sargent
Senior Pastor
Bible Baptist Church, Oak Harbor, WA USA
Pastor Rench
Senior Pastor
Calvary Baptist Church, Temecula, CA USA
Pastor Smith
Senior Pastor
Harvest Baptist Church, Fort Dodge, IA, USA
Robert Harbin
Evangelist (Retired Pastor)
Bible Baptist Church, Duncan, OK USA
Pastor Custer
Senior Pastor
Bible Baptist Church, Grand Forks, ND, USA
Pastor Weiss
Senior Pastor
Mt. Zion Baptist Church, St. Clair, MO USA
Rob Johnson
Missionary
Fargo Baptist Church, Fargo, ND USA